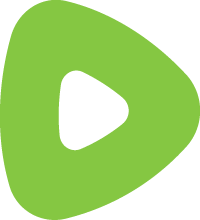 What is Rumble?
Rumble.com is a video sharing platform that allows users to upload, watch, and share videos. It was founded in 2013 as a platform for creators, particularly focusing on user-generated content. Rumble.com has gained attention as an alternative to other video platforms like YouTube. It offers various features such as monetization options for creators, content licensing, and a marketplace for licensing viral videos.
Rumble.com aims to provide a platform that supports freedom of expression and offers an alternative space for content creators to share their videos.
How to set up live stream on rumble:
Go to rumble.com/live or click the "Create New LiveStream" button above.
Upload a placeholder video up to 120 seconds long, which will be looped before the stream starts.
Once the placeholder is uploaded, fill all other field
Click next, check the terms and conditions and click submit!

Congratulation, you've created the live-stream

Copy the direct-live we may use it later in evmux live streaming studio in order to see comments from rumble inside evmux
Click on "Get Streamer Configuration" button
The most important field in order to stream to rumble are: Server-URL & Stream-Key

Enter the configuration in your streaming software.
Why to livestream to Rumble ?
Diverse Audience: Rumble has a growing user base, and by live streaming on the platform, you can reach a new and potentially diverse audience. This can help you expand your online presence and connect with viewers who may not be active on other platforms.
Monetization Opportunities: Rumble offers monetization options for creators, including revenue sharing through the Rumble Partner Program. You can earn money from ad revenue and channel memberships if you meet their eligibility criteria.
Less Competition: Compared to platforms like YouTube and Twitch, Rumble has less competition when it comes to live streaming. This can make it easier for your content to stand out and attract viewers.
Content Control: Rumble has positioned itself as a platform that prioritizes free speech and content moderation policies that are perceived as less strict than some other platforms. If you prefer a more permissive content environment, Rumble may align better with your values.
Video Storage: Rumble offers cloud storage for your videos, which means your live streams are stored and can be accessed later. This can be useful for repurposing content, creating highlights, or sharing your streams even after they've ended.
Alternative to YouTube: If you've encountered issues or concerns with YouTube's policies or algorithms, Rumble provides an alternative platform to share your content and engage with your audience.